Hotpoint history
Our appliances are built to work as hard as you. We take on chores and get them done—day in and day out. What began more than 100 years ago is still going strong today. A brand born of two hard-working, determined inventors who pioneered the creation of household appliances that we use every day.
Their persistence helped trigger the multi-billion dollar electric appliance industry that we know today.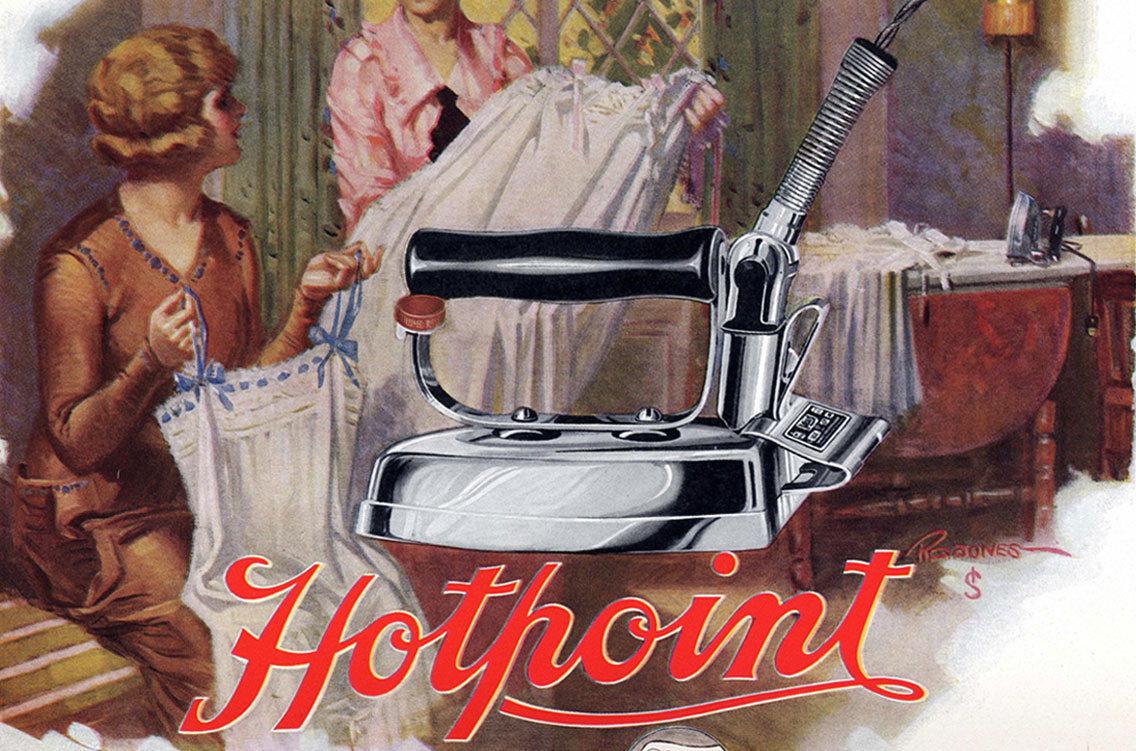 In 1903, Earl Richardson, a meter reader and plant superintendent for an electric power company in Ontario, California, developed a small, light-weight version of the heavy, cumbersome electric iron first patented in 1882. Richardson's invention was eventually named Hotpoint, after the heating elements that converged in the iron's tip, allowing it to be used to press around buttonholes and in and around ruffles and pleats on clothing and curtains.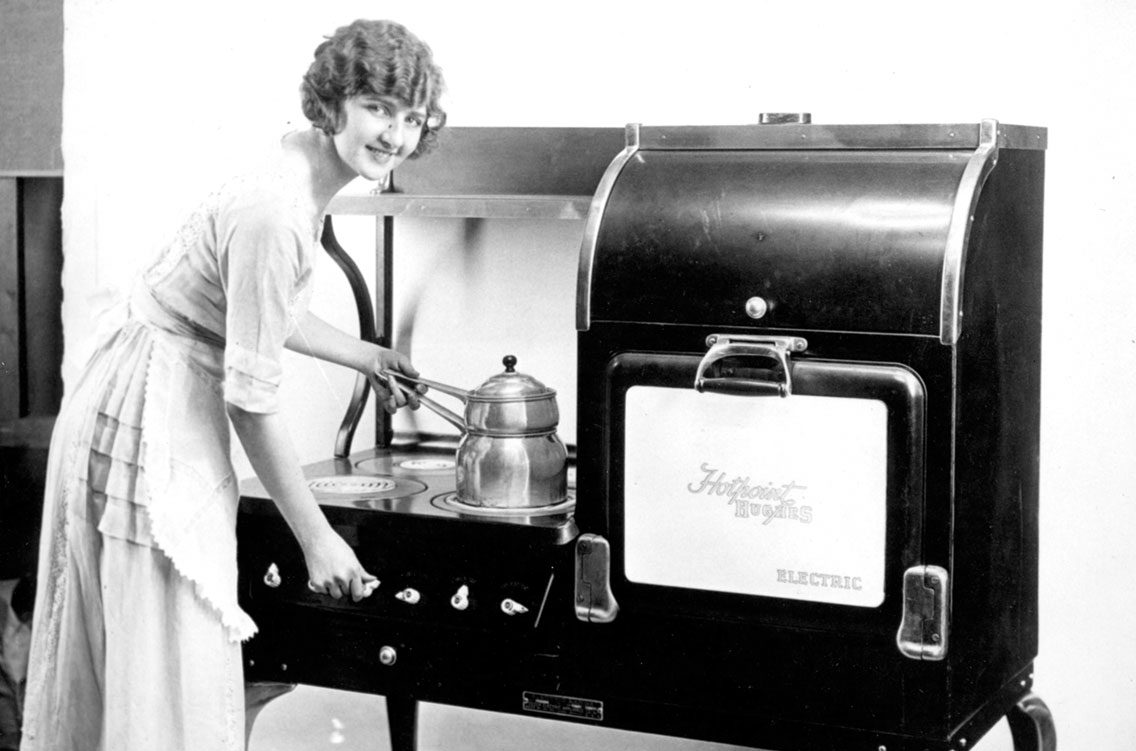 Meanwhile, George A. Hughes, a 33-year-old former journalist from Iowa, was experimenting with the first electric range. The model was crude, with simple heating element wires set in clay bricks that burned out after only a few hours of use. After a few years of trial and error, Hughes created the electric range what would revolutionize the way we cook in our home kitchens.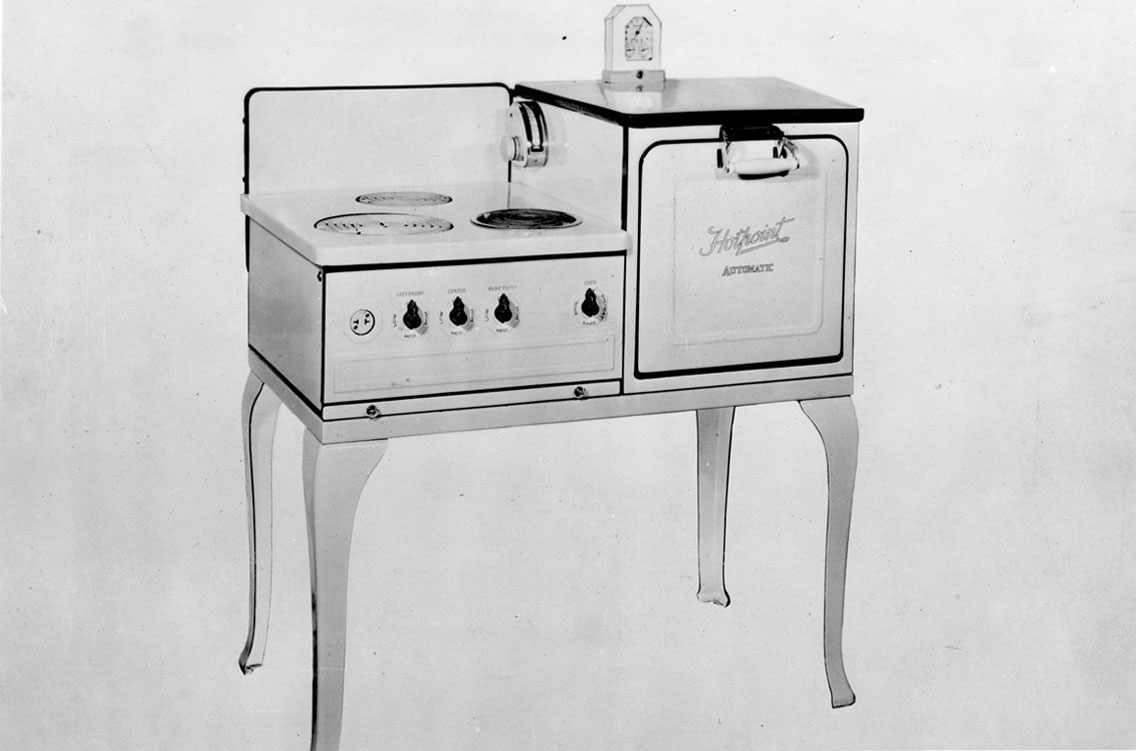 In 1918, Richardson and Hughes joined forces, merging their companies with the General Electric Company, and creating the Hotpoint brand of appliances. Throughout the remainder of the decade, Hotpoint launched many appliance industry firsts:
1924: First all-white, fully enameled electric range.
1950: First electric "moistureless" clothes dryer.
1953: First refrigerator on wheels, designed to make it easier to clean behind the refrigerator.
1961: First 90 Day Replacement Guarantee of Satisfaction allowing any customer who is not satisfied with the performance of a Hotpoint appliance to replace it with a comparable model.
1965: First low-speed agitation clothes washer, making it possible to machine wash clothing such as delicate lingerie, synthetics and cashmere sweaters which previously had to be washed by hand.